Ducati
MH900e
The Ducati MH900e instrument has been designed in order to be completely electronic, in comparison to the classical style of the motorcycle. In 2001, EST Mobile realized one of the first digital dashboards for motorcycles: thanks to the use of state-of-art technologies it could respect the design of the motorcyclist company with the highest reliability.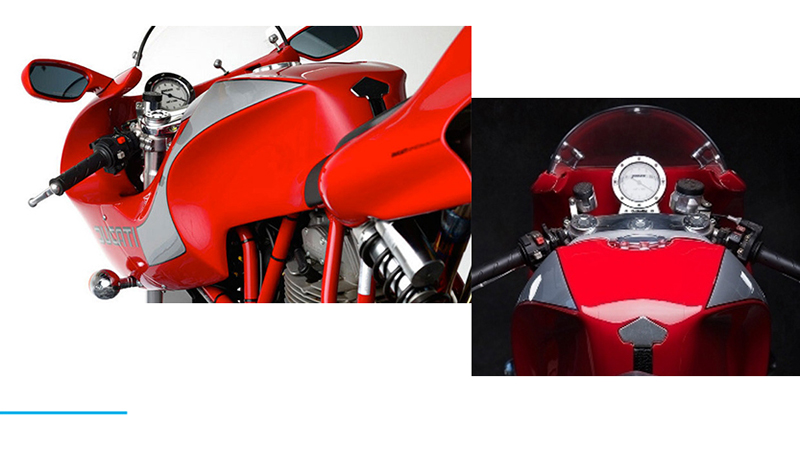 The design of the instrument and the entire motorcycle has been realized by Pierre Terblanche. Ducati MH900e is considered such a masterpiece to be chosen as the cover for the book "Moto Leggendarie" written by Luigi Corbetta.
It has been produced
by Ducati in homage to
Mike Hailwood's 1978 win of the Isle of Man TT.