TATA
Megapixel
It's the TATA project for the 2012 Geneva Motor Show. A little-mega concept car which hides stylistic and technological refinements. A hybrid vehicle with 4 suspended seats that can be managed separately, and an HMI touch screen that commands the entire vehicle infotainment.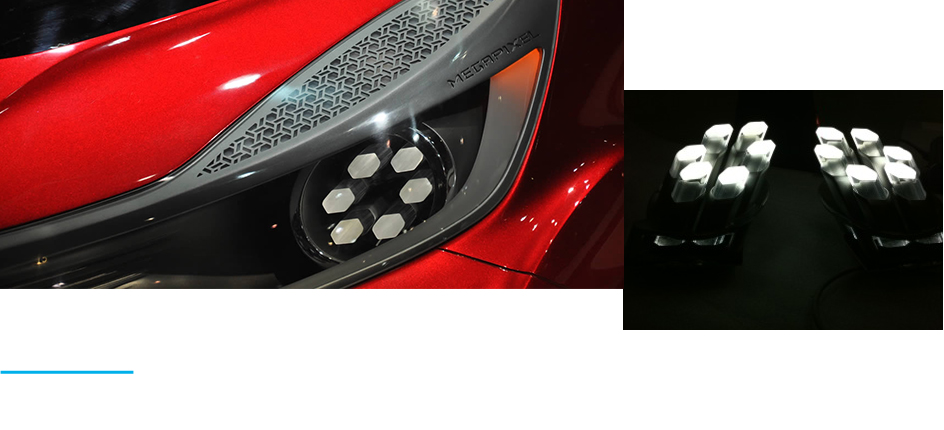 EST Mobile conceived and developed both the car lighting and the HMI system. Headlamps are totally conceived with LED technology.
TOUCH SCREEN

For the first time, the touch screen, which manages all the vehicle functionalities, has been designed and included in the dashboard thanks to a curved screen rear projection.