TATA
Pixel
Presented in March 2011 at the Geneva Motor Show, TATA Pixel is a concept car having a futuristic design.
EST Mobile designed and produced the entire car lighting, the interior design and all the headlights.
The headlamps have a unique design and have been conceived with LED technology.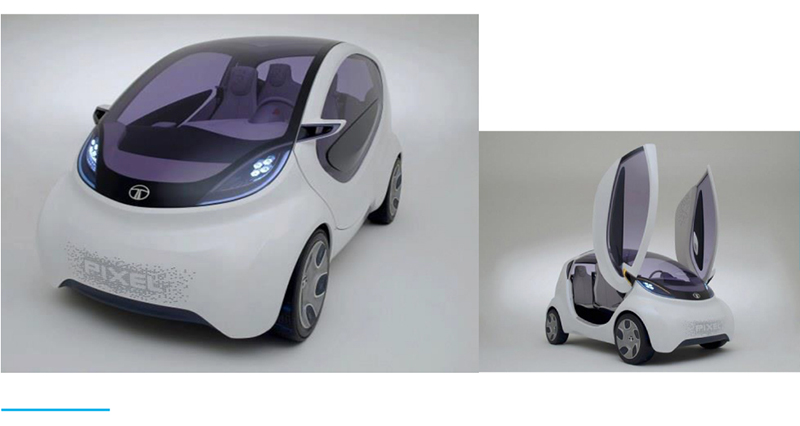 The front headlamps are characterized by LED prisms, bounded by a white stripe (high beam)
and a yellow one that goes until the rear mirrors (direction indicators).
Rear lights also follow the flexible design: the
use of LED has torn down stylistic
barriers considered insuperable.